<!Page heading>
Commemorative Salem Oak
This commemorative tree is one of over 500 seedlings propagated from a giant white oak tree that grew in the Quaker Burying Ground in Salem N .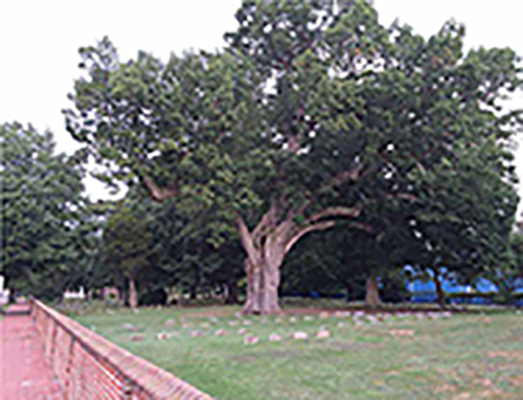 The "Salem Oak" was blown down in a storm in 2019. At that time it was the largest and oldest white oak in NJ with an estimated age of around 560 years. To commemorate its 50th anniversary and the 50th anniversary of Earth Day, the NJ Department of the Environment propagated seedlings from the Salem Oak with the goal of giving one to each of NJ's 572 municipalities.
Randolph Township and the Friends Meeting House & Cemetery Association of Randolph Township jointly planted the Randolph Salem Oak Seedling on the Meeting House grounds on June 11, 2022. In this spot, it is intended to provide a reminder of the importance of the natural environment when Mendham Quakers and others carved Randolph Township out of the wooded northwest New Jersey frontier. It also serves as a symbol of Randolph Township commitment to preserving our natural heritage so that this offspring of the Salem Oak can grow for 500 years or more.